Mary Taylor, The Science Behind Food + Wellness
Last week we kicked off our weekly feature where we highlight women who inspire, challenge, and support our community! As part of the feature, we let each #WCW nominate our next feature. So when Lauren Elise Marston nominated Mary Taylor, holistic nutritionist and founder of the Boston Wellness Collective, we were thrilled!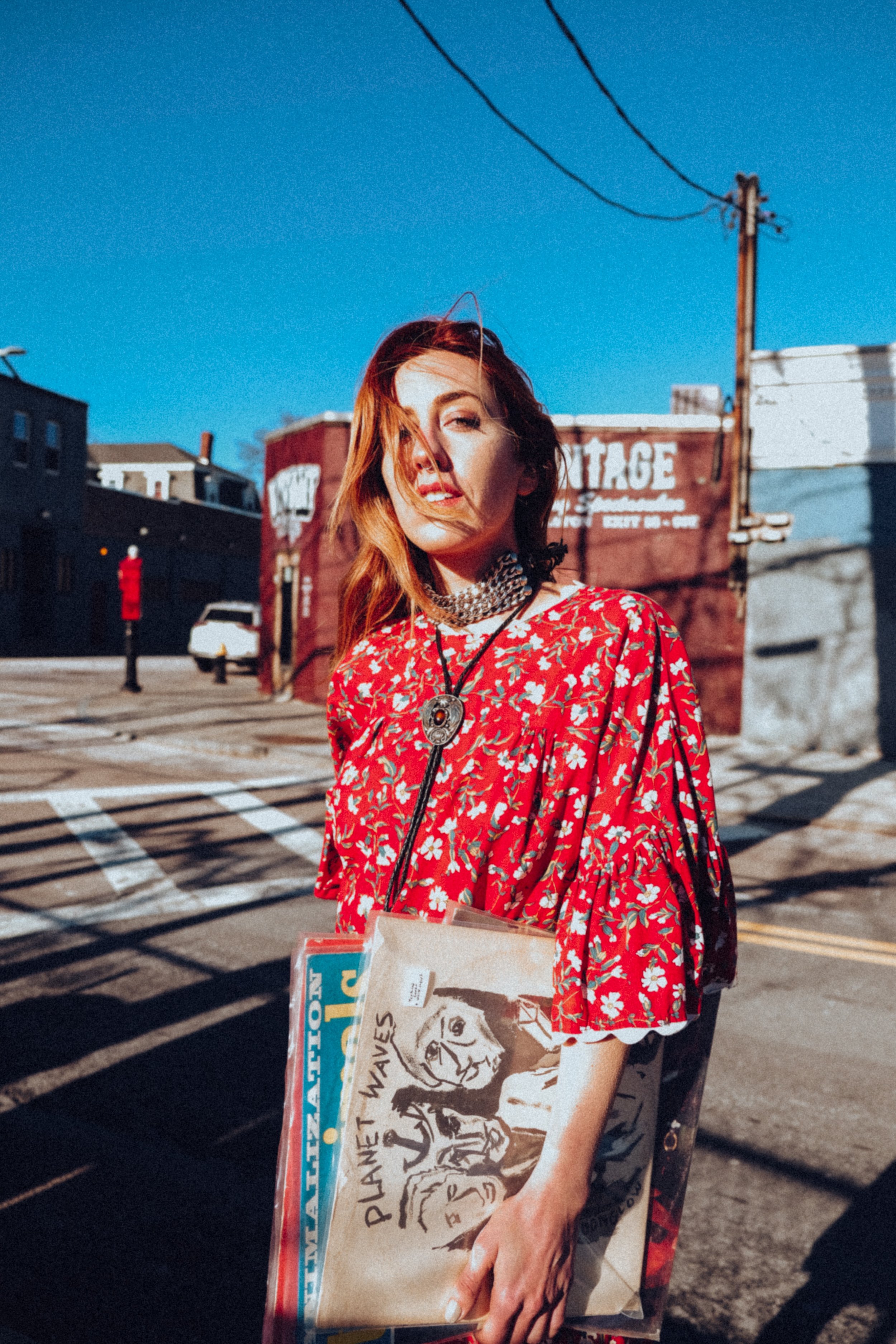 THE INTERVIEW
BWM: Share your story: tell us a little bit about yourself and your current projects/passions?

MT: Well I guess my current project and passions really ignited when I moved to LA at 19 to study fashion, where instead I discovered a new passion for food and wellness. I still love fashion and I'm often at Let's Shoot Boston events playing in front of cameras. But my relationship to it shifted as I grew to become more serious about sustainability. I knew my position in fashion was changing when I was more excited that the stores in Santa Monica banned plastic bags than I was about the actual clothes I bought. I'm now much more careful with what businesses I'll support.
Working in that industry left me so burnt out. It was so competitive, I never felt good enough, and the parties and the hours were wreaking havoc on my mental health. So I started going to Erewhon, a local natural health market, and this was when kombucha was just becoming a trend. I was like a kid in a candy shop discovering new things and remedies I had never heard of, reading book after book on superfoods and Ayurveda. I couldn't believe the change in energy, clarity, mood, thought patterns, just from very manageable diet changes. All I wanted to do was teach other people about it. I still devour those books and enter new markets with the same enthusiasm, the human body, its energy and ability to heal itself amaze me.
So I dropped everything to pursue my BS in Nutrition & Food Science at University of Vermont. Now I'm in the process of starting my own business to meet with clients one on one as a holistic nutritionist and health coach. I want to breakdown and end diet culture to help my clients reframe what long term health looks and feel like. And more importantly how to integrate it into their own lives more seamlessly.
I also recently founded Boston Wellness Collective, an online platform to better connect and promote the industry here - people, products, services, local businesses, and events. It's already connected me with so many new people that I've been wanting to connect with for the past year but just didn't know how. The positive response has felt really good, I look forward to what's next!
BWM: What was the inspiration or impetus behind forming Boston Wellness Collective? What does "wellness" mean to you?
"I knew of so many bloggers and creators and healers in Boston but nothing was connecting us. More importantly, I want to make it more accessible."
MT: I started Boston Wellness Collective as a way to better connect and promote the health and wellness industry right here in Boston. I kept seeing so many interesting events that were so well curated and promoted, and groups of people so well connected in cities like LA and New York where everyday wellness is just the norm. I wanted that feeling of community, but I wanted to spearhead it right here. I knew of so many bloggers and creators and healers in Boston but nothing was connecting us. More importantly, I want to make it more accessible. Unfortunately we're living in an age where health could be considered a privilege - so I'm determined to curate more affordable and more inclusive events with BWC and promote people and businesses doing the same.
Wellness, to me, encompasses a lot and it is so, so personal. I want to empower people to really get to know themselves, to know their own bodies, to the point of intuitively knowing what they need. In terms of nutrition I have a much more holistic approach and prefer to get to know someone's already ingrained rituals around food, their flavor and texture preferences, their traditions and emotions around meals, before telling them what to do or not do. Sure matcha lattes have health benefits but if you hate the taste, what's the point? You should be enjoying your meals, and that's a personal relationship a lot of people need support and guidance to heal.

But "wellness" extends so far past nutrition and exercise for me. What are you feeding your skin? Your mind? Your space? Do you have a support system? Are you setting boundaries where you need to? Do you have tools to help yourself on the bad days? Everything is connected.
BWM: I feel like so often the battles women face in manifesting their goals and dreams are internal struggles: inner talk tracks that tell us we can't or we shouldn't. What advice can you give to women in addressing those self-voices?

MT: My advice would be to reach out to your friends, your partner, whoever it is you trust in your life, and be honest about how you're feeling. Write it all down if you can't find someone to talk to, but be brutally honest and feel it so you can identify where that voice is really coming from and what triggers it. The internal "I'm not good enough" struggles are universal but authenticity is the most magnetic thing a person can use, so don't fear it, just let it out. Channel it into what you're creating. Your softness and vulnerability is in fact your greatest weapon.
BWM: In the name of celebrating other women, who inspires you?

MT: Lacy Phillips of Free + Native, Linea Sims of Gooey Girl, writer and artist and faraway friend Taylor Appalachia. I could go on but more importantly the group of women I talk to everyday about everything under the moon (and usually including the moon) that I often refer to as my coven. They inspire me every single day, their love is pure and unlike any other. I'm wildly inspired by women who are unapologetically themselves everywhere they go, women who can laugh the loudest at themselves and how silly this whole dance we're all doing really is.