October 6: Jamaica Plain Market Registration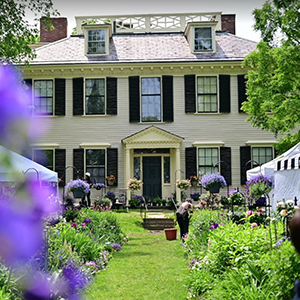 October 6: Jamaica Plain Market Registration
We are excited you will be joining us for the October 6 Boston Women's Market in Jamaica Plain at the Loring-Greenough House. Please review all market details carefully before registering to ensure this selling opportunity is a good fit for you.
Registration Fees:
Registration Only: $75

Registration + 6x6 Table/Chair rental: $95
MARKET DETAILS
When and Where:
Marketplace Highlights:
The market will be held in the Loring-Greenough gardens.

The market will be Harvest themed with special activities!

The location is in the heart of Jamaica Plain with many restaurants, bars, and cafes right in the area.

Location drives natural foot-traffic. We always have a great crowd!
Tents and Tables:
10 x 10 tents are permitted.

All tables, backdrops, and racks must fit within a 10 x 10 foot space you will register for. If they do not, we cannot guarantee your space and may ask you to move items.
Tech:
This is an outdoor event. There will be no access to electricity or wifi.
Parking:
There is plentiful street parking or parking at the Library right next door.
Accessibility:
Use of the Bathroom inside the house is not permitted. There is one port-o-potty on site. Recommended bathrooms are a 3 minute walk away at Cafe Nero, Dunkin Donuts, or various businesses in the neighborhood.

Some "off roading" is required. You will need to move your goods across a lawn that is in many areas bumpy or uneven. This location is not recommended for vendors with mobility troubles.
CANCELLATION POLICY
We know that unexpected conflicts can arise and do our best to be flexible to your needs. Please notify Boston Women's Market no later than October 3, 2019 that you can not participate and we will provide a 100% refund of your registration fee. A 50% refund will be provided if notified no later than October 4, 2019. No refund can be provided if notified after October 4, 2019.
To cancel, e-mail us as soon as possible at hello@bostonwomensmarket.com.